Is NCR still used? The simple answer is, yes! We still receive regular orders of NCR. Whether in single sets, or in pad or book form, it's still a heavily used product even in this digital age.
It is certainly more popular in specific industries, such as; construction, transportation & storage, manufacturing, or wholesale & retail. It is also used in businesses that regularly send and receive goods.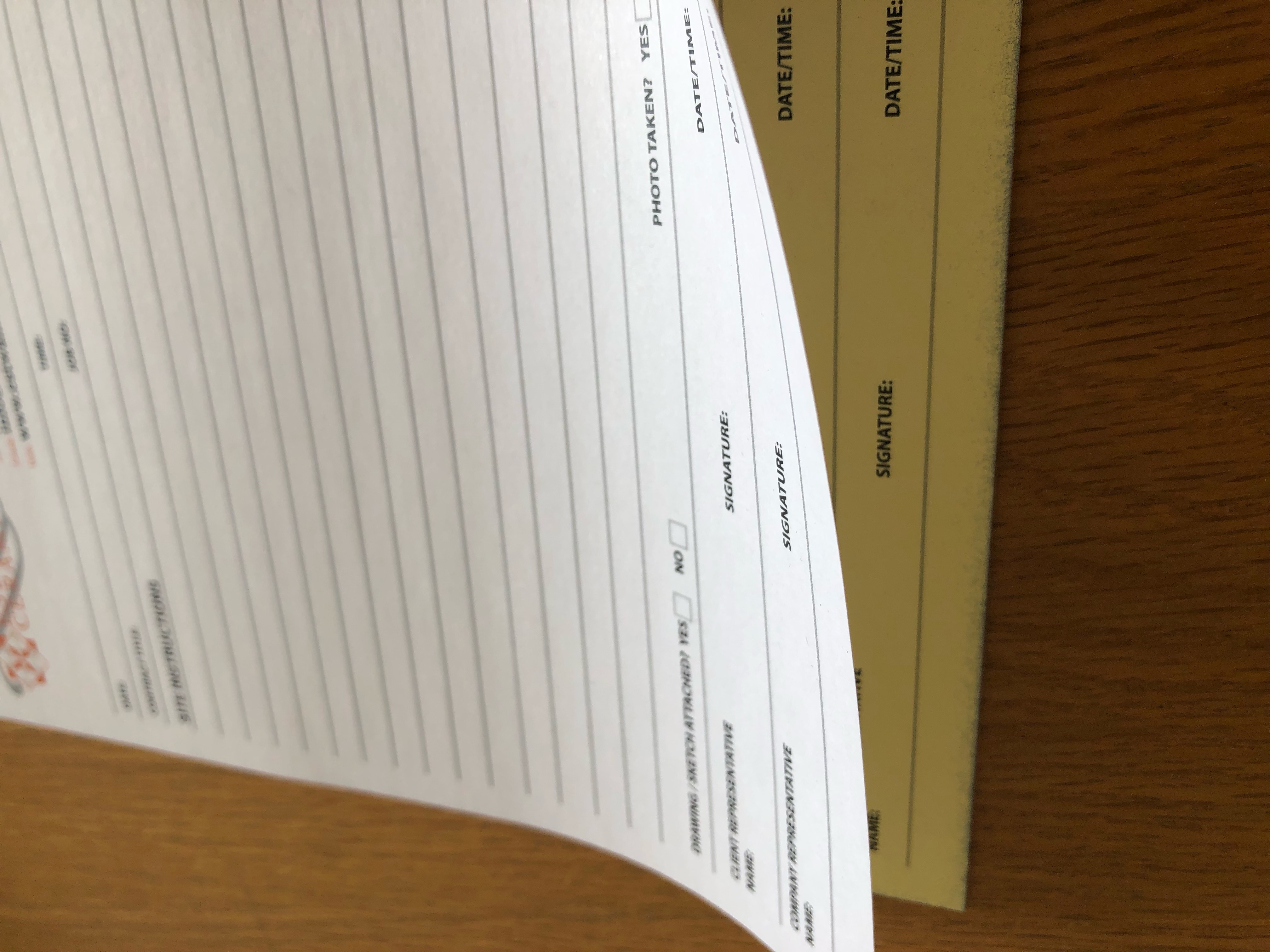 So first of all, what is NCR exactly?
NCR stands for 'No Carbon Required' and is a reference to the out dated Carbon Paper which has a very similar use. Carbon paper is still available today but rarely used. It consists of a sheet of paper that's coated on one side with a layer of dry ink bound with wax. When placed between two pieces of paper, it transfers marks made by the pressure applied by a pen.
NCR does a very similar job, but instead of carbon, the sheets are coated with micro-encapsulated ink or a reactive clay. The back of the top sheet is coated with this micro-encapsulated ink which reacts with the clay from the top of the bottom sheet. This forms a permanent mark via any pressure made with a pen. The pressure causes the micro-capsules to break and release their dye.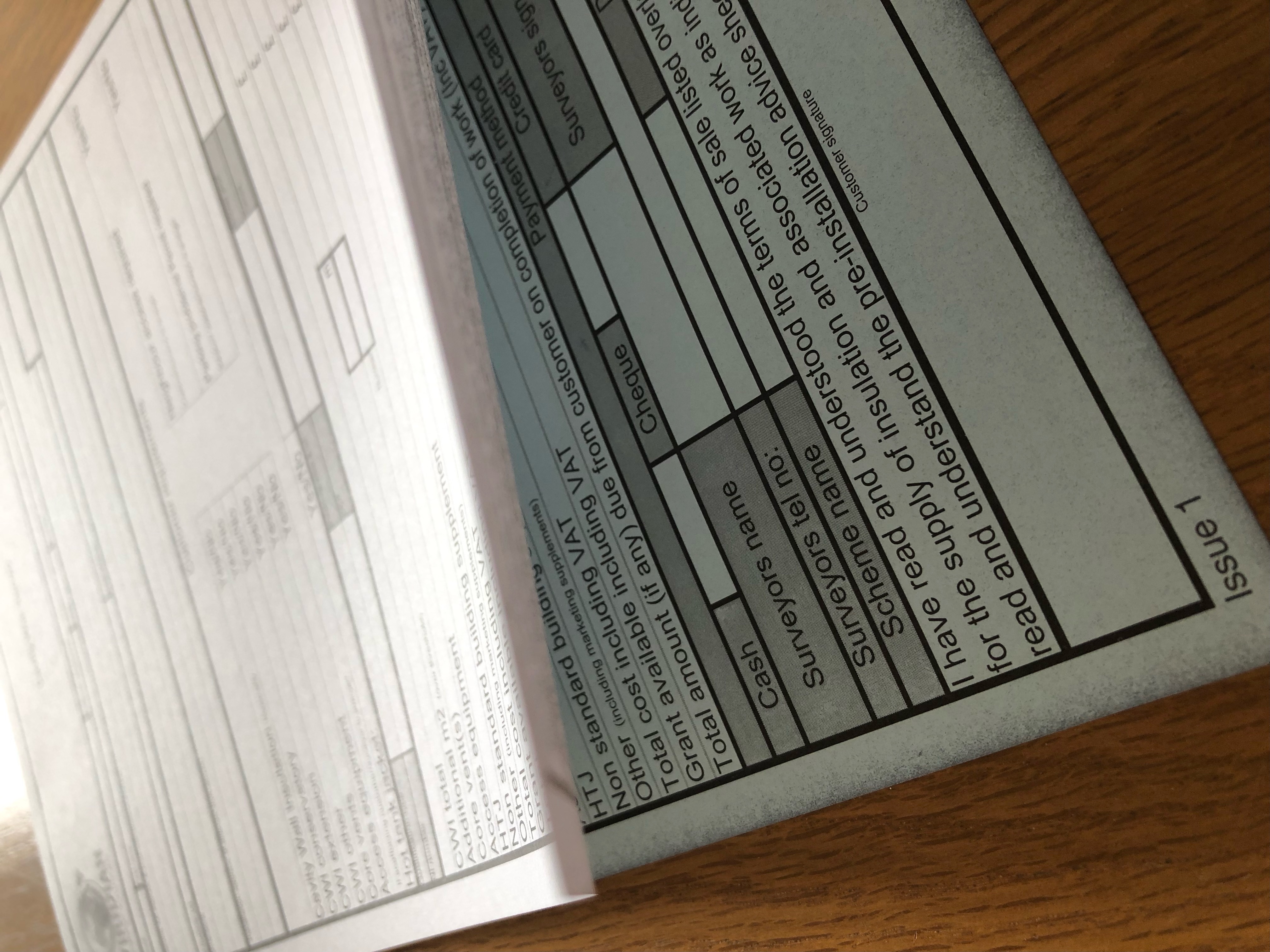 How is NCR supplied?
NCR paper is typically used to make duplicate copies of documents such as invoices or receipts. These duplicates can be given to customers for them to keep for their reference. They can be supplied as single sets (in 2-part, 3-part, etc), or in pads or books, generally with 50 sets in each. NCR pads are glued at their top edge allowing all copies to be removed smoothly. In book form they are stapled down the long edge with perforation allowing you to leave a copy inside the book. It can then be stored away for future reference.
NCR can be printed in either black & white, or colour depending on your preference. The top sheet is mostly always white with an option of colours for the remaining parts such as pink, yellow and blue. Standard sizes are A5 and A4, though custom sizes are available. Your invoice/receipts can also have sequential numbering if you wish to include any order numbers.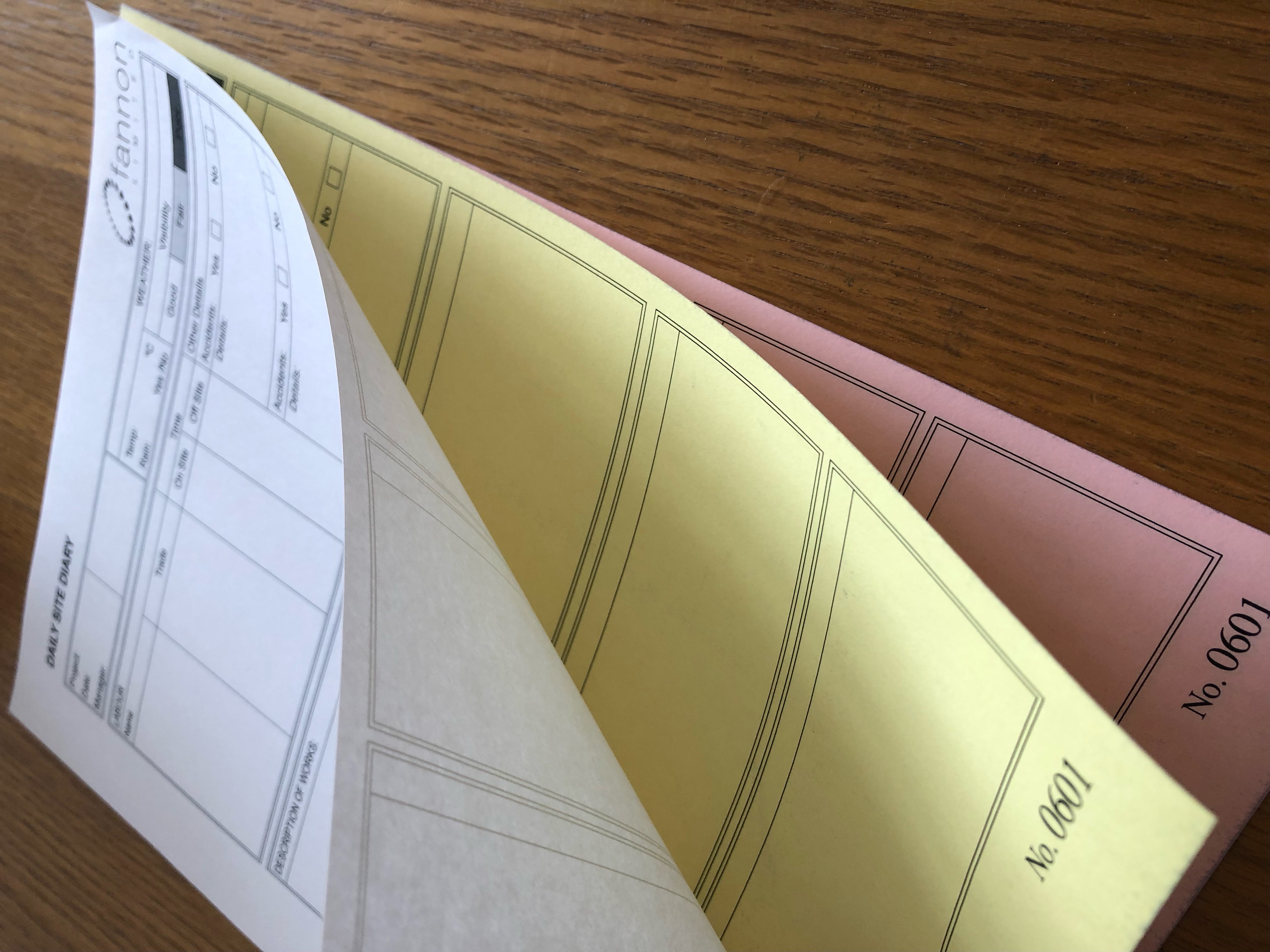 Personalised NCR printing provides a reminder of your business services to your customers. If they ever wish to reorder a product then it's likely they'll refer to an old invoice. By having your branding and contact information there, they'll likely be back in touch!
Give us a call on 01622 859667 or email us on info@lotusdp.co.uk if you'd like to discuss printing NCR for your business.